You are not your fkn khakis. Your brand is not your fkn logo.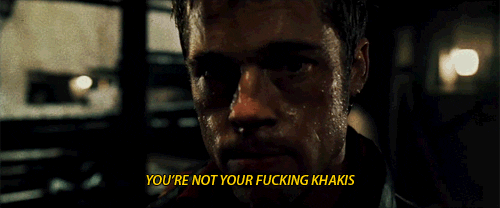 Your brand is how you make people feel, what people think of you when they interact with you, how you talk, how you look, even how you dress. YOU are your brand. A logo is important, colour schemes are important, but they're all just pieces of the whole puzzle. And to make those puzzle pieces fit together, you gotta see the full picture (BAM that was a total accidental analogy but I'm rather pleased with it, even if I do say so myself).
When I first start working with clients, either for branding, web design or ebooks, I always send them my little brand visioning workbook, it helps both of us see the full picture.
"My strengths are not in creativity, so your process of having me answer questions about my business was absolutely perfect. The process was revealing to me, as well, and made me really think about what my desires were."
– Kym Hibbard
Want to get clear on your own big picture? Grab my brand visioning workbook below and start to see how all your pieces fit together.
You are not your fkn khakis. Your brand is not your fkn logo.
Click To Tweet
The first step to creating a solid brand for your business is finding your ideal client, and crafting your personal laser-focussed positioning statement.
Sound too hard basket? Don't worry, I'll step you through it.
Here's the exact process I use with all my clients to get them thinking about their brand and business direction. I use this for EVERY design client, not just those wanting branding – it's helpful for planning your website and ebooks too.
Download it all as a handy fillable workbook at the end of this post – yay!
How to brand yourself: work out who you are, who your clients are, and what you want
Click To Tweet
Step 1 – your dream scenario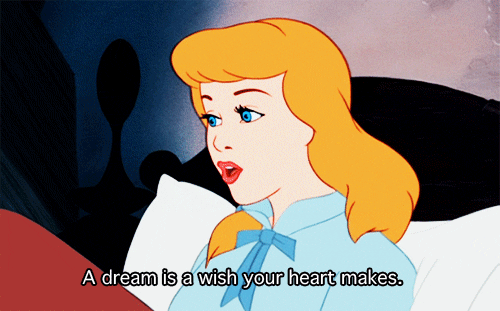 Think of a magical time in the future when your business is perfect and everything runs like a dream. Basically imagine your "perfect day" in your business.
How does your business make you feel?
What does your business look like?
What do you think our first impression is to people?
What do you do that others WISH they could do?
What do you do that makes people love you (or hate you!)?
What can you always be counted on for?
What do you struggle with the most, business-wise?
What unexpected thing do you do that people love about you/that often surprises them?
What do you want people to know/think and feel when they first meet you?
What do you want visitors to your website to think/know/feel and do?
What do you want to be known for?
What do you stand for and what don't you stand for?
What lights you up inside about your work?
What are you awesome at (your skills)?
What are you hoping to achieve with your business?
Whoa I know that feels like a lot, but it's a super important step in your brand positioning – getting you to think about yourself, what you offer, and your clients.
Step 2 – talk yourself up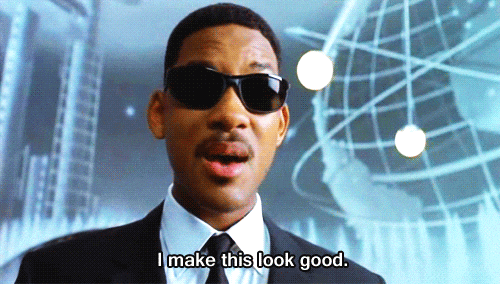 What's your easiest to understand job title?
Who are your dream clients in 1-3 simple words?
What do these clients want/need?
What do you help these clients do?
Why do you think this service is important?
Why do you do what you do?
What are you known for?
Put all the above answers together into a few sentences..
example: "I'm Kristen and I'm a designer and photographer. I help creative entrepreneurs who want to look awesome online get an amazing brand, a super rad visual identity, and creative branding photography of themselves and their business. Because your brand should show who you are. It's how I create brands full of colour, light and personality."
Wham bam positioning statement! You've done it!
Download the brand visioning worksheet and start the first step to branding your dream biz.